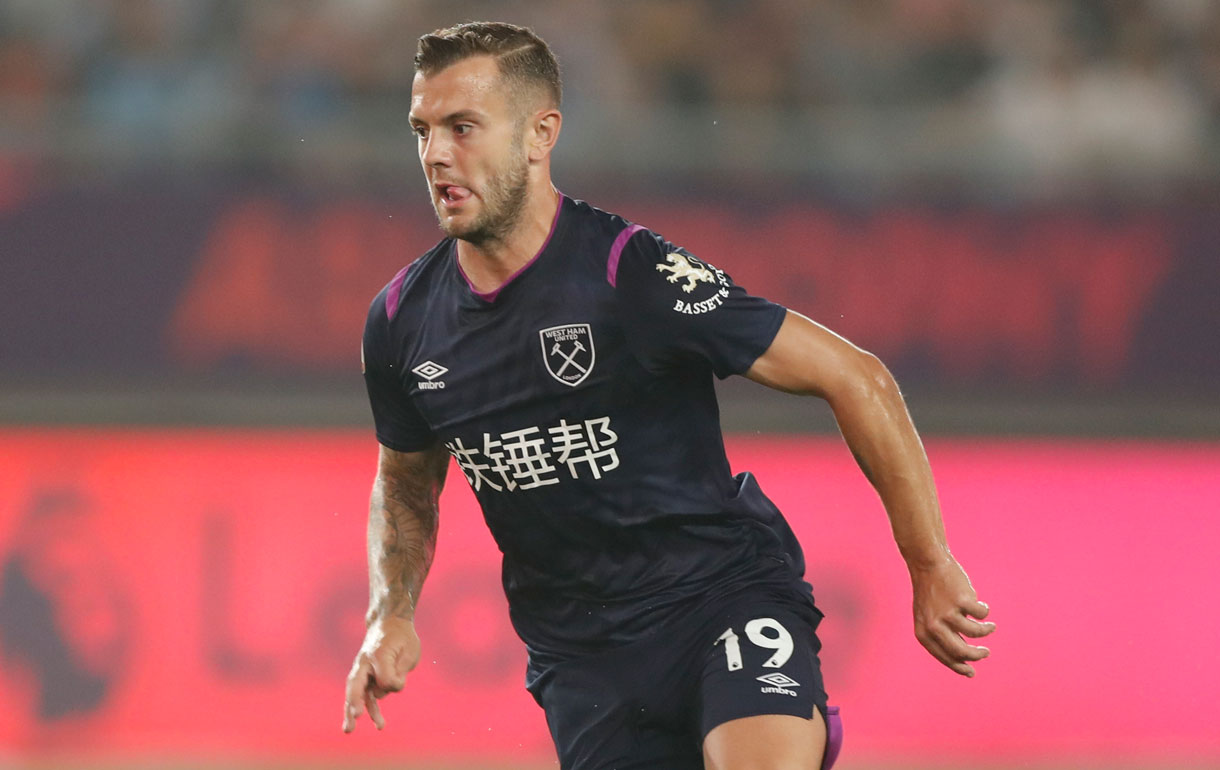 Jack Wilshere has been a man demand since the moment West Ham United touched down in China.
Alongside Mexican superstar Chicharito, Wilshere has been the Hammer whose name has been on the lips of Chinese football fans desperate to meet their heroes.
Whether at the team hotel, at the training ground, the stadium, or simply out on the streets of Nanjing or Shanghai, Wilshere has been stopped wherever he has gone, happily signing autographs, posing for selfies and photographs and accepting a wide variety of gifts for himself and his three children.
As a player who has lived his whole career in the spotlight from the moment he became Arsenal's youngest league debutant, aged 16, eleven years ago, Wilshere is well used to being in demand and takes all the attention in his stride.
Indeed, he is grateful for the support of fans living nearly 6,000 miles from the city where he has played all his professional club football.
"I've been to [the Far East] before and the people and the fans have always been good to me," he said, referring to his winning appearance at the Premier League Asia Trophy for the Gunners in Singapore in 2015. "It hasn't changed this time. They've been giving me gifts for me and my children and I'm very grateful for them.
"I also know a lot of Chinese fans follow me on social media and I am happy for that and hopefully they'll keep on following me!"
Wilshere's stardom, of course, is down to his outstanding ability as a footballer – ability he is eager to show in a West Ham shirt after an injury-affected debut season in Claret and Blue.
The midfielder worked hard all summer following ankle problems last term and, three weeks into preseason training, is feeling stronger every time he takes to the pitch.
"I just want to play as much as I can," he confirmed. "I said before, last year was tough for me but injuries can happen any time. I'm just taking each day as it comes, work hard in training and then prove myself in games. I want to play a big part this season and play as much as I can.
"I don't need to tell you frustrating it was [last season]. I was in the team, I wanted a new challenge and I wanted to play. I was really happy with the way I was playing, I started well then picked up my injuries.
"It was devastating but I put that behind me, came back at the end of the season and being involved around the team again.
"I missed being around the team, missed travelling with the boys. I have had a good couple of weeks now, I am ready to go and be involved, I just want to push on now."
Wilshere's next opportunity to both push on and impress his adoring Chinese fans will come on Saturday, when West Ham take on Newcastle United in the Premier League Asia Trophy third/fourth-place play-off in Shanghai.
The match will be broadcast live in the UK by Sky Sports Main Event and Sky Sports Premier League, with kick-off at 5pm local time (10am BST).