West Ham Tv
Pellegrini: Haller, Pukki and the importance of a home win
West Ham United manager Manuel Pellegrini met with the media on Thursday afternoon to discuss all things Irons ahead of Saturday's match with Norwich City. 
From Club record signing Sebastien Haller, to the Canaries' recent form, to his attacking philosophy, Pellegrini's thoughts and topics of discussion were certainly varied in this week's press conference…

We are confident, but another win is critical 
Confidence is high in our team, especially after we had to play three games away in a row. We won two of them and the other was a draw. That gives us more confidence in what we're doing. Now we must return here, at home, and try to win and get three points. 
I always say to the players before a game that we must demonstrate from the first minute that we are coming for the three points. You know when they believe, and they reflect it in a way. I think that not only the result, but also the way that we won these games, gave them a lot of trust.
For me the most important thing to me is to get three points in every game that you play. If you see the statistics of every team, they must be stronger at home. We are having good results away, but if we are to start the season with good results, we must be a strong team at home.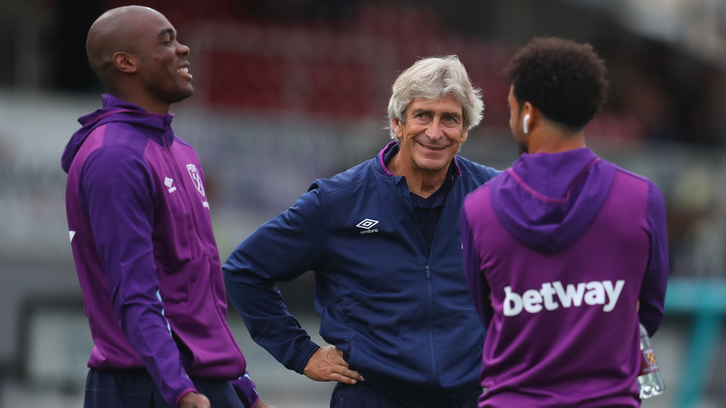 So now we must try to win against Norwich. I know that we didn't start very well against Manchester City here, but it was a tricky game. I hope that now we are going to start adding and improving the amount of points that we got last season with this win.
 
The most important game is always the next one
 
I think that, as a mentality, you must think that the most important competition is the game you are going to play in. We now have to play Norwich in the Premier League and, of course, the Premier League is the most important competition. 
If you think that you are going to beat Oxford away because they don't play in the Premier League, and you think that it's not so important, you are going to have a lot of problems. That mentality is what we are trying to bring to every game: that the next game is the most difficult game and the most important.
I have been impressed with all our new signings
I think that Sebastien Haller will improve a lot. It is not easy to know the Premier League. He needs some time to adapt to Premier League defenders. Scoring two goals in a game, especially after coming back from a week where he couldn't play because of an injury, I think will help him a lot to improve.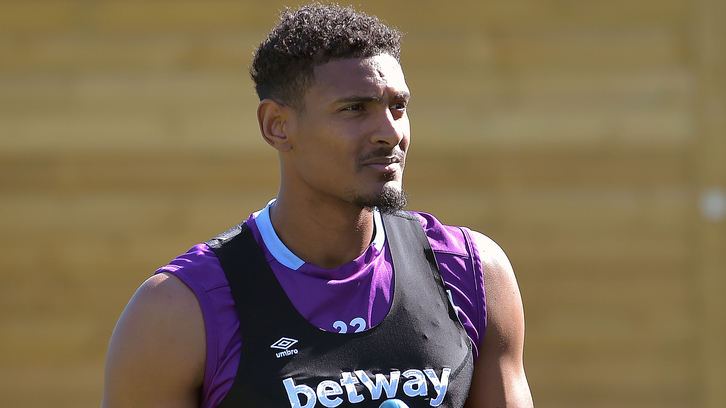 I was happy with all of our new signings at the beginning. Last Saturday, of course it's good to score twice for Sebastien. 
I trust a lot also in Ajeti and he played a good game the other night. Pablo Fornals is also learning that the Premier League is different from the Spanish league. Maybe in Spain, he played a lot more technical football, but the pace is very high here. Pablo always has a very high pace and the amount of kilometres that he runs is very high also, so he will be used very soon in this league also.
 
We must be wary of Norwich City and Teemu Pukki
Norwich is a team that attacks a lot with good, technical players. I saw the three games they played this season and they played in the exact same away against Liverpool away, Chelsea at home, and Newcastle. They are a very good team and we know we need to work hard if we want to add three more points. 
When you have to change the competition you play in, there are always some players that feel the difference; particularly between the Championship and the Premier League. I think we know what Pukki did last season for Norwich in the Championship and he's demonstrating that the Premier League is not a problem for him. 
He's working exactly the same. He's in a good moment and has scored four goals in three games. We will need to be very careful about him.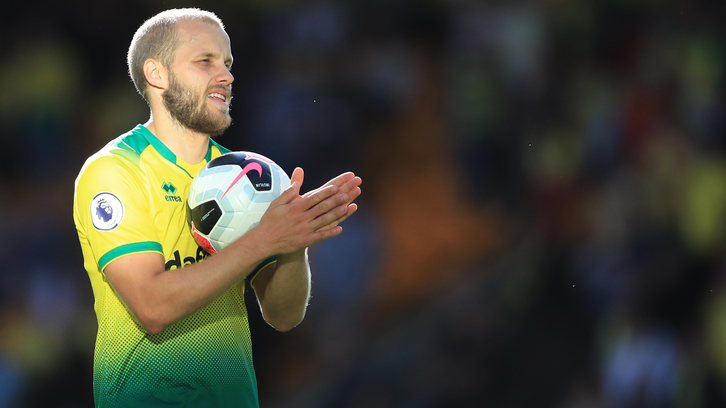 Our players are enjoying their attacking football
If you are a fan, the first thing you want to see is your team winning. After that, I think there are different ways to do it. You can win by scoring one goal and go back and try to finish the game as soon as possible, but I don't think that the fans want to see that. 
I think you can continue playing, try to score more goals, and try to play attractive football so we can win the game and also enjoy it. I think the players are happy about that. I always ask them to enjoy the game and play well.