First Team
Pellegrini: Everyone knows how important Mark Noble is to West Ham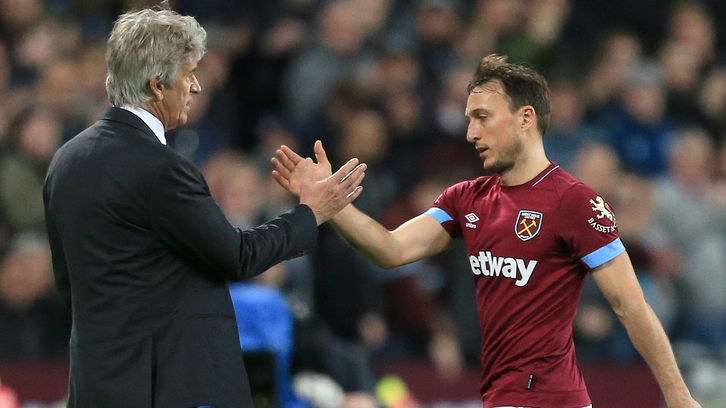 Manager Manuel Pellegrini has hailed the influence and leadership of captain Mark Noble, with the midfielder celebrating his 15th anniversary as a West Ham United first team player.
 
August 24 2004 saw a bright-faced, teenage Noble take to the pitch for the first time in the West Ham senior team, coming on as a 68th minute substitute in place of Luke Chadwick during a 2-0 Carling Cup victory over Southend.
 
Fifteen years on, Noble is in contention to make his 468th appearance for the Irons away to Watford, having recovered from an injury that ruled him out in the first two Premier League matches of the season, against Manchester City and Brighton & Hove Albion.
Pellegrini has worked closely with the 32-year-old since taking over at West Ham last summer and can see the importance that the Club captain has to the team.
"Everyone knows the importance of Mark to this Club," Pellegrini said. "He has played all of his career here, since he was a young player.
 
"He is the captain of the team and he has always been a good influence for young players coming through. He is our captain and will always be important to us. Important players and experienced players are players that know this profession and are always helping everyone – managers, their teammates, the dressing room. That's why they are leaders.
 
"Mark also is always talking with all his teammates. As a manager, I always talk with the squad and I give the direction in the way we must work and play. After that, the leaders in the squad have the responsibility to direct young players in the same way."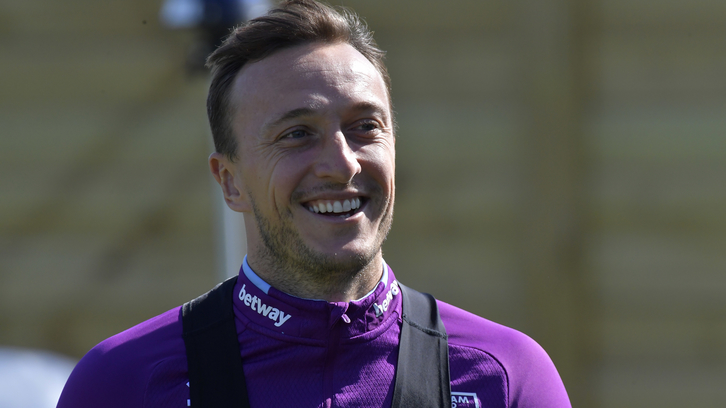 Noble could return to the team for this weekend's match with the Hornets and will be eager to play against a side that he netted twice against in the closing match of last season, in a 4-1 victory at Vicarage Road.
 
The captain is in consideration, along with Sebastien Haller and Felipe Anderson, who also missed last Saturday's draw with Brighton & Hove Albion.
 
"Mark Noble is the only one we might need to be a bit careful with, because he has had his injury a bit longer," Pellegrini added. "The other two players were out for just one week, so I don't think they would have any problems in returning to the team."