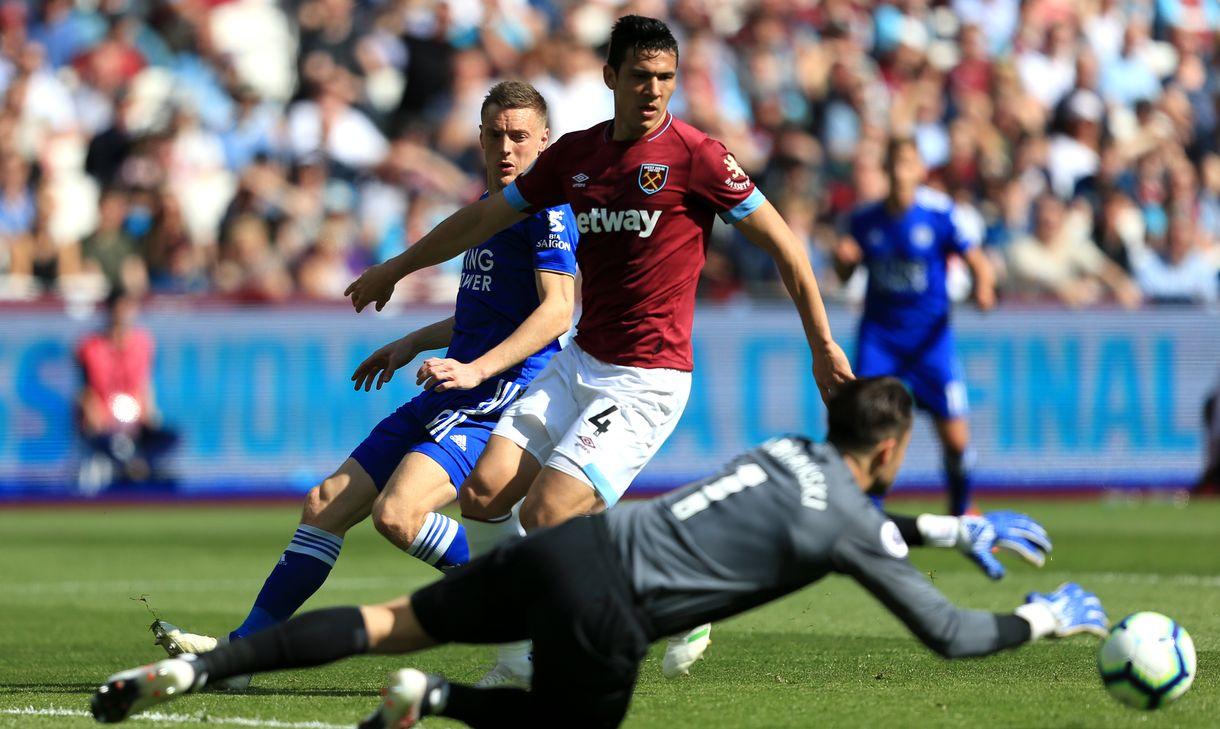 Fabian Balbuena is targeting a first away win of 2019 when West Ham United travel to Tottenham Hotspur on Saturday.
The Hammers have struggled on the road since the turn of the year, failing to take their good home form outside London Stadium, but the Paraguay centre-back says there are signs that is starting to turn in recent weeks.
After putting Chelsea under pressure in the second half at Stamford Bridge, Manuel Pellegrini's men turned in a dominant performance at Manchester United, only for a couple of big decisions to go against them and the Red Devils emerged with a 2-1 victory.
Now, with a London derby on the horizon, Balbuena wants the Hammers to become the first team to triumph at Tottenham's new stadium.
He said: "The away record is the first thing we need to improve and against Man Utd we played very well. It was our best away game of the second round [of the season] and that's the performance we need to repeat away, as well as at home.
"We want to try to win as many games as possible, as we need to finish tenth, ninth or eighth. Of course, we need to improve to score goals and in defending try to ensure the opposition don't score.
"We need to repeat our performances from the last two games. We've created many chances to score and tried to be effective.
"We know it will be hard against this team because they are very good in defending and have good players, so we need to be concentrated and focused and play well to win."
The away record is the first thing we need to improve and against Man Utd we played very well

Fabian Balbuena
Balbuena, personally, has returned recently after a knee injury suffered in December kept him out of action during the winter.
Still, it has been a positive first season in English football for the defender and he says he has learned a huge amount.
He added: "I have enjoyed every moment. It is my first season here in the Premier League, and I had a good start through to the middle of the season. Now, I'm playing again after my injury so I'm very happy to train with my teammates. The only thing I want is to try to finish the season well then go to the Copa America with my national team.
"I've learned a lot of things, of the manager, of the Premier League, my teammates as well. It has been a season of learning for me and I'm very happy. We know Manuel is a very experienced manager and I've incorporated many things to improve myself as a defender and as a player."