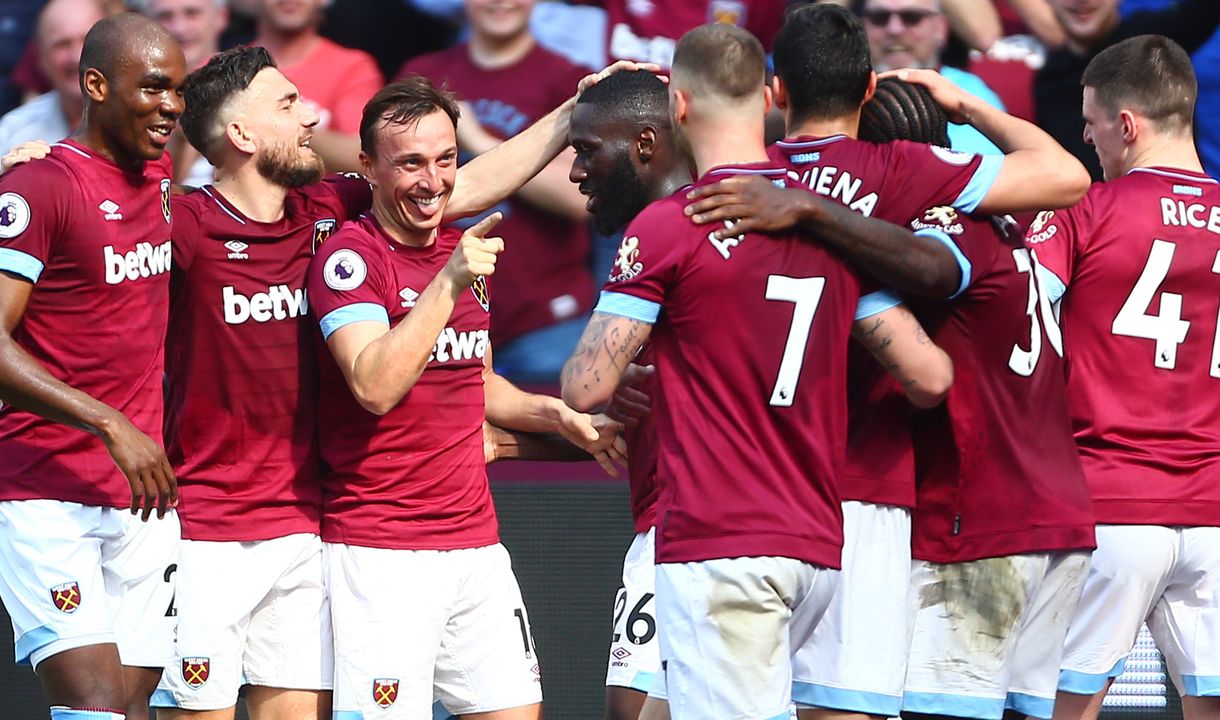 West Ham United skipper Mark Noble was full of praise for Michail Antonio after the winger notched his sixth goal of the season in last Saturday's 2-2 draw with Leicester City.
Noble laid on the assist for Antonio to open the scoring against the Foxes, swinging over a cross from the left hand side for his teammate to nod home.
That goal, coupled with Lucas Perez's late strike, looked set to hand the east Londoners a welcome win, only for Leicester's Harvey Barnes to level at the end.
Noble was left frustrated at the result, but encouraged by his team's performance ahead of Saturday's derby duel with Tottenham Hotspur.
He said: "Michail works hard and he is strong. It was his best game for a long time and you could see that there is no end-of-season blues, because you could see what it meant to everyone.
"Me and Snods played a one-two and when I looked up I saw that he was with Ben Chilwell.
"It was a case of hanging it up for him and he is that good in the air, I knew that he is going to win it 90 per cent of the time and it worked out well.
"We are still going for it. You could see the enthusiasm to get the win. But it is hard enough to score in the Premier League as it is, but when you score an onside goal, it is frustrating."
Noble was referring to a second goal for Perez, which was ruled out for a marginal offside call - one which, had VAR been in place, would likely have stood.
The No16 added: "We've had another big decision go against us to be honest. I don't really like moaning about officials because it is such a hard job. When you are out there you don't realise just how fast the game is played.
"But if we go 3-1 up here and we go 1-0 up at Old Trafford last week, it is a little frustrating when you work so hard and it is taken out of your hands."