David Moyes has vowed to do everything in his power to sign the right players for West Ham United this January transfer window.
In the first of an exclusive three-part interview for West Ham TV, which you can watch here, the manager outlined his recruitment philosophy and revealed the type of players he wants to add to the Hammers' squad this month.
Moyes began by explaining that he would like to sign players who both boost his team immediately, but can also add value for years to come.
I want us to make sure we're better with the ball but also need protection defensively as well

David Moyes
"Every West Ham supporter wants us to add to the squad and I want to do it correctly if I can," he said. "We would really like a couple of players in the January window, but I couldn't turn around and say to you that we're guaranteed to do that, because we're not there yet. I hope we can do it.
"I want to make sure we bring in the right players, players who can stay at the club for a while, but at the same breath all we could possibly get is a couple of loans and we'll see how they do from there.
"There is a bit of both, because my job at the moment is to make sure we stay in the division, but there is also part of me looking a wee bit above that at what we need to do for the future and what it's going to look like for West Ham coming up, even in the close-season.
"It might sound easy, but it's not easy trying to manage both."
Any football fan who has watched matches regularly on television over the last decade or more will have become accustomed to seeing Moyes watching on from the Directors' Box.
On some occasions, the Scot was scouting future opponents, on others scouting potential recruits, but often he was there simply because he is a football man and cannot get enough of the sport he has been involved in for 40 years.
And that attention to detail and love for the game that Moyes will employ as he and his staff seek to identify and secure potential targets.
"I would be diligent. I don't do things very quickly. I like to see players live myself. It was always my rule that I'd only do it if I've seen the players live, because I'd treat the club's money like my own money and wouldn't give it away too easily.
"It's not quite the same world now because of the speed of transfers being done, but my style was always to have a strong scouting and backroom staff, scouts working, lots of reports, seeing as many players as we can, and trying to find the best young and upcoming talent."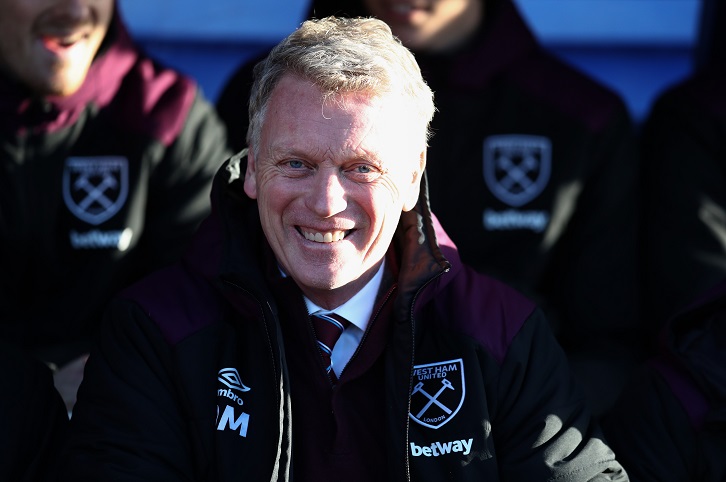 So, what particular attributes is the manager looking for, and which areas of the pitch does Moyes believe most urgently need strengthening?
"There are a few attributes. I'd like us to be better with the ball. I've said that. I want us to make sure we're better but also need protection defensively as well.
"The longer we move on, we can't keep protecting player after player, and we'll have to see what comes next but, at the moment I would like to add a couple of players who will help us keep the ball better and pass better. If we got that, it would help me feed the centre forwards we've got, and we've got quite a lot of centre forwards at the club.
"We want to be able to give them the right type of service, whether that be playing over the top, coming from wide areas or played into feet. I want people who can recognise what they need.
"We could need people in the centre of midfield or off the side who might do it from another area, or people in different positions, but I want to add a couple of people who could give us a little bit more on the ball."