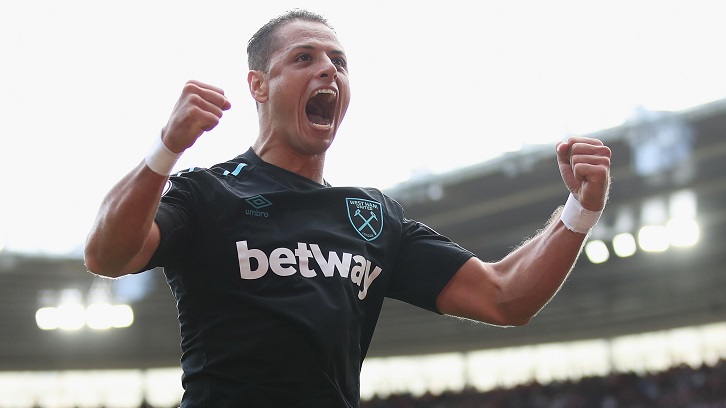 If West Ham United create chances for Chicharito, the striker will score goals.
That is the view of former Hammers striker Bobby Zamora, who knew a thing or two about finding the back of the net himself during a successful 17-year career.
And, while he may be suspended for Friday's first-ever Premier League meeting with another of his former clubs, Brighton & Hove Albion, Zamora believes Andy Carroll can become an effective partner for the prolific Mexican.
"It's just down to strikers, for me," said the 2005 Championship Play-Off final hero, when asked how West Ham can carry a more potent attacking threat. "Chicharito is a bit like Jermain Defoe for me in that he's always got goals and going to get goals and if you put that ball into the box he will take chances. If you give him the ball four times in the box, he's going to score one.
"We need Andy back, too. It's just about how to do it, how to incorporate Andy into it and can they get that understanding and work together? If they can, they'll be a very potent force.
"I love 'little and large' strike forces and had great understandings with Carlos Tevez at West Ham and Andy Johnson at Fulham, when we did really well. Defenders find it really hard because one striker is going to make it difficult for you physically and the other one is going to run in between your legs!
"It's hard for defenders to go from one extreme to another, so they are the partnership who can do real damage for me."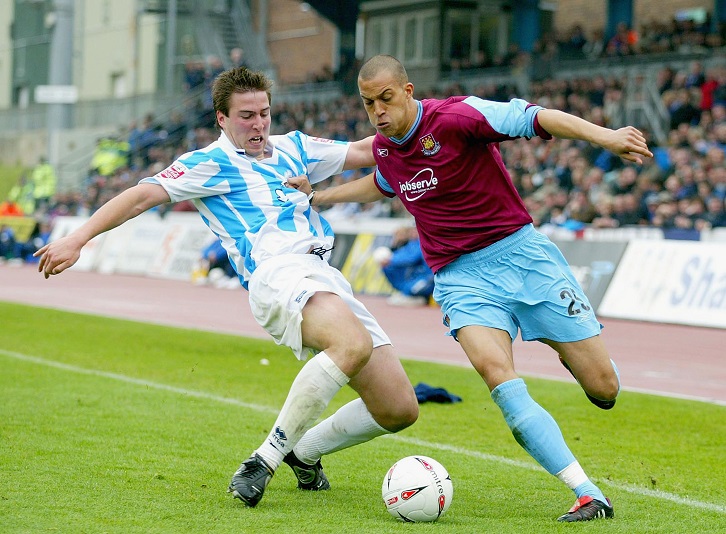 Zamora spent the majority of his career in the Claret and Blue of West Ham and blue and white stripes of Brighton, scoring 130 of his 190 career goals for the two clubs and winning no fewer than three promotions.
The two will meet for the first time in five-and-a-half years at London Stadium on Friday evening, and the Barking-born ex-forward admits his loyalties will be well and truly split.
"I think it'll be quite a tight game and a good matchup. Both are quite similar teams in that they have big, really good centre-halves who will put their heads in anywhere, full-backs who attack, wingers who can do a bit, midfielders who can pick up the ball and play with it and strikers who can score good goals.
"Obviously, I absolutely love West Ham but I also absolutely love Brighton, as they are my two teams and I think they match up well. I'd love both teams to take a point; that'd make me happy because I've got no real favourites in this game."
Chicharito is a bit like Jermain Defoe for me in that he's always got goals and going to get goals

Bobby Zamora
Zamora has warm words for the visitors, who signed him for just £100,000 following a successful loan spell in August 2000.
The 36-year-old went onto 83 times in just 136 appearances, firing the Seagulls to back-to-back titles and promotion to the First Division in 2002.
Fifteen years on, under the impressive stewardship of owner Tony Bloom and manager Chris Hughton, Zamora was delighted to see Brighton reach the Premier League for the first time in their history.
"Brighton have done really well. When I was there initially, we were at the Withdean Stadium and it had a running track around it, but they have put money in and done it slowly and really well.
"I hope they stay up because they deserve it as they've done it with the right way. It's a nice, family club so hopefully they can. I'd like to see them both in the middle of the table so I don't have to worry about their results when I look for them!
"I want them both up the top end and enjoying their football."