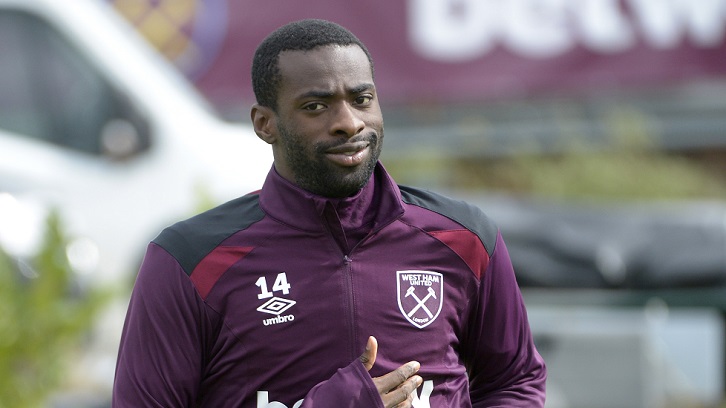 Pedro Obiang says hard work on the training ground and on the pitch is the only way West Ham United will turn things around.
Instead of dwelling on the disappointing nature of Sunday's 2-0 Premier League defeat at Watford, where the Hammers were made to pay for defensive lapses and missed chances, the Spaniard said the players have to give everything to put new manager David Moyes' plans into action.
West Ham play again on Friday night, when Leicester City visit London Stadium, and Obiang knows only 100 per cent effort and commitment will be good enough.
"It is a bad result, everybody knows that," said the midfielder, who made more tackles (three) than any other West Ham player at Vicarage Road, while also touching the ball more times (69) than any Hammer bar Pablo Zabaleta. "I don't think we need to talk too much about the game because everybody could see what happened. We have to continue to work hard and that's it."
"Of course, we had some chances but in the situation where we are, we have to make the chances and keep going.
"We can continue to think about what we are doing and what we did before. We have to keep going and think about it."
We have to work hard for the next game and forget about the last one because what happened, happened

Pedro Obiang
West Ham's players have a few more days to heed Moyes' words, with the Scot determined to mould a team that is disciplined, fit and does not make errors at either end of the pitch.
The Hammers did record much-improved physical statistics in Sunday's loss, running further than they have run in any previous Premier League game this season.
Even so, Watford outran and out-sprinted their opponents and Obiang, for one, believes his manager's demanding approach is the right one if the east Londoners are going to turn things around against the Foxes.
"We need time to understand better what he wants and we have to work a little bit more to be fit to do the things he wants.
"I'm agreeing with him because he is angry we lost the game. He thinks we can do something better and we have to do more.
"We have to work hard for the next game and forget about the last one because what happened, happened."
Standard Tickets for Friday's 8pm kick-off are available now via the Ticket Exchange.