Captain Mark Noble says West Ham United are determined to pull together behind new manager David Moyes and his staff.
The Hammers will play for the first time under Moyes when they head to Watford for Sky Sports' Super Sunday fixture.
And Noble says the squad is eager to put the Scot's methods to work when they take to the pitch at Vicarage Road…

One team, one dream
It has been really good working under the new manager David Moyes and his coaching team.
When a new manager comes in, the intensity goes up straight away because all the players are playing for a place in the team.
Obviously, every manager is different and does things in different ways, and the boys have enjoyed training, doing different activities in the sessions he has put on.
I have played under quite a few different managers now and you get used to their ways really quickly. Every manager has different ideas and different ways of playing and we have got to get used to them as quickly as possible as the games come thick and fast, especially in December.
We've had a lot of boys away on international duty this past week or two, but most of them were back on Thursday and now we've got our minds focused totally on Watford on Sunday.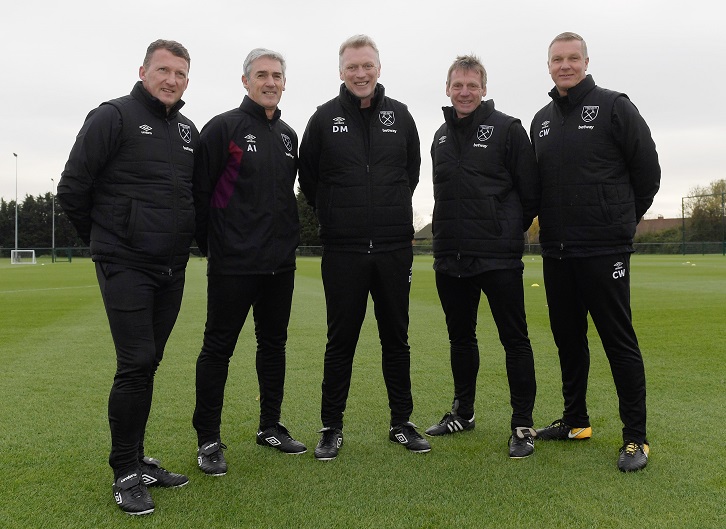 Attention to detail
The manager has got a reputation for having a real attention to detail and that has already shone through in the way he has worked with us.
He has watched a lot of our games from the last few months of this season and has looked at where we have struggled and wants to correct that. We have been putting things in place to do that on the training field.
He has brought in his staff, who have all managed teams in the past and all have their own ideas as well, and they all seem to be bouncing well off each other.
The manager has shared his ideas with us about how he wants us to play, but I don't think that's something I should really be sharing with everybody!
Youthful exuberance has given us a boost
We've had Terry Westley's Under-23s over training with us this past fortnight to make up the numbers and, to be honest, that's been great for us.
They've been flying around the training pitch, wanting to impress the new manager, which has upped the tempo in training as they are young, fit and eager to show they are ready.
It's also great for the manager because it gives him the opportunity to see what's coming through the ranks here at the Club.
We've got a lot of senior players back now and we'll turn our attentions 100 per cent towards trying to beat Watford.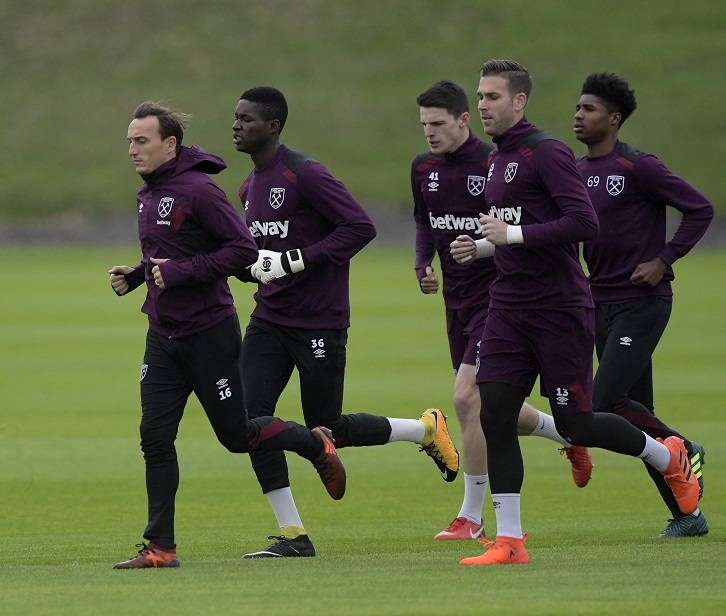 We want that winning feeling
Sunday's game at Watford will be a tough one, as every game is at this level in the Premier League.
We haven't won on the road yet this season, mainly because we haven't played well enough.
I am hoping the new manager situation can have a big impact and we can go to Vicarage Road and get a result.
In all honesty, winning is all that matters in this league and winning breeds confidence. We need to win games and I'm sure the manager and his staff will set the team up to go there and win on Sunday.
I am not in Watford's dressing room so I'm not sure how the speculation about their own manager will affect them, but I'm pretty sure Marco Silva is focused on the game and getting his own team prepared for Sunday.
I am sure it will be a good, competitive job and hopefully we can come out on top.
We need to win games at this point and if we can get back-to-back wins, we can start to move up the table.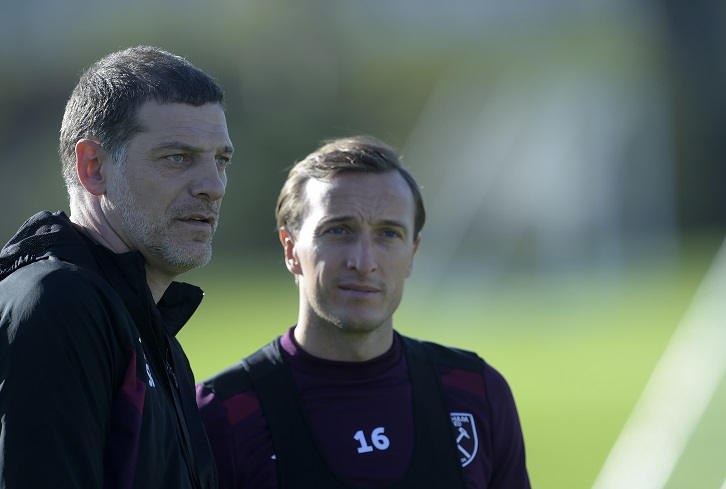 Farewell Slaven
Before I go, I want to say a few words about Slaven Bilic.
When Slaven first came in as our manager in summer 2015, it was a massive job for him to take, being the final season at Upton Park before we moved to the Olympic Stadium, so he was under big pressure to keep us in the Premier League at the time.
We had two really good seasons, finishing seventh and eleventh, but we haven't started the best this season and the pressure was on.
The fans really took to Slaven and he had a great first season, but I think he probably learned more as a manager in his second season, when we came eleventh in the Premier League, but he overcame the challenges of losing Dimitri Payet and moving to the new stadium.
As you know, Slaven was honest in his interviews and driving out of the training ground he told us there were no hard feelings.
These days, it can be quite a ruthless game for a manager if they don't get results. For the last five years, football has become a real business and if you don't win, you pay the consequences.