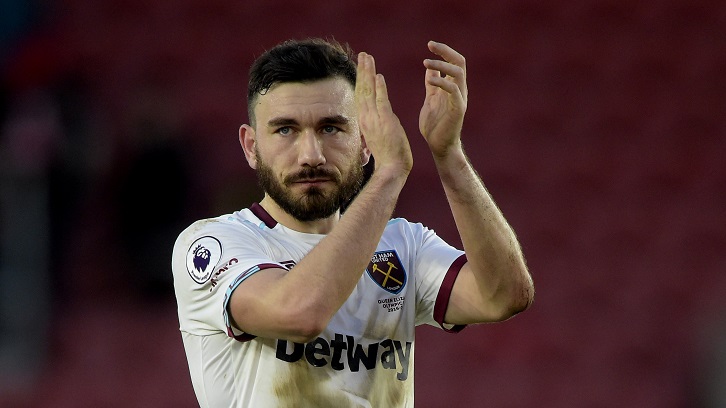 When a player returns to face his former club for the first time, things normally go one of two ways – he either turns on the style and shows the home fans what they are missing, or shrinks under the pressure of producing the goods.
Fresh from a vital FIFA World Cup qualifying win with Scotland over Slovenia, Robert Snodgrass believes he fits into the first category as he prepares to pull on a West Ham United and face Hull City at the KCOM Stadium on Saturday.
The Scotland star swapped the Tigers for the Hammers in January and says his total focus will be on getting one over his old club this weekend.
Snoddy, let's start with Scotland. A 1-0 win over Slovenia has kept you in the hunt for a place at the 2018 FIFA World Cup, and must have given you a confidence boost?
"Winning a game at any level is a great feeling, but the importance of that game was very big because the campaign has not really gone to plan and it keeps us in with a fighting chance, ready for the big one against England.
"I created some chances in the game and when the manager selects you, you work hard for the team and try to create chances and score goals. Some games, you get those chances and the opportunity to put somebody else in.
"As a winger or an attacking player, you're judged on creating chances or scoring goals and right now I'm trying! I'm giving myself every chance of doing that and sometimes it goes for you and sometimes it doesn't."
A win at Hull City would also give everyone at West Ham United a big boost, wouldn't it?
"Yeah, I think there have only been one or two games since I've been here when I've thought we have not really been in the game, and that was Bournemouth and the first half against Leicester.
"In the other games, I feel we've done really well in the games but not got the points we required, so we need to get back to winning ways. Especially away from home, we've done well, so we need to try and win and kick on towards the end of the season."
And you'll be going back to the club where you spent the last two-and-a-half seasons, Hull City…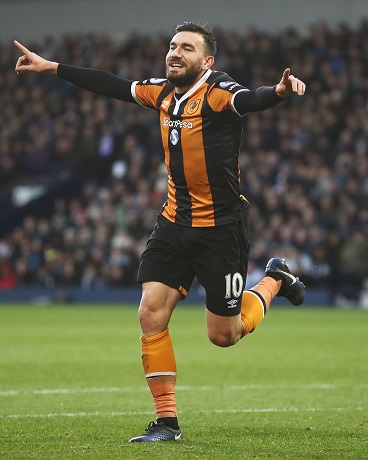 "Yes, it will be a weird sort of feeling, but as soon as that whistle goes it's down to that nitty-gritty and doing as well as I can and trying to get three points. It's not different from any other game.
"I played against Leeds last season for Hull in the Championship and, to be honest with you, as soon as the whistle went it was down to business and trying to do as well as you can for your new team and get maximum points.
"I want to do well in every game I play, it doesn't matter who it's against. It's all about doing well for your teammates and being that driving force and trying to help them. That's all it's about. As an individual, you're part of a puzzle which needs to come together on the day."
Did you know you are still Hull's leading goalscorer this season with nine?
"I've scored goals everywhere I've been – 14 one season for Leeds – and since I was at Hull, this season was the best in terms of goals. That's likely because I got a full pre-season in for the first time, having had a long-term injury.
"It was pleasing to be the to goalscorer as a midfielder, but everything happens for a reason. I got the chance to play for a club like West Ham and I jumped at the chance to try and develop my career."
What would your message be to the fans ahead of Saturday's game at KCOM Stadium?
"There will be mixed emotions for the fans, I think. They will understand that, when you're in the situation I was in with three kids and a family and trying to get security for them, I had to assess what was offered on that front.
"I think people realise, from an individual point of view, I had to look elsewhere and then offers came in and I had the chance not only to get that security, but to play for a club the size of West Ham. I think most people would have jumped at that chance."
Hull are going well under Marco Silva, particularly at home, aren't they?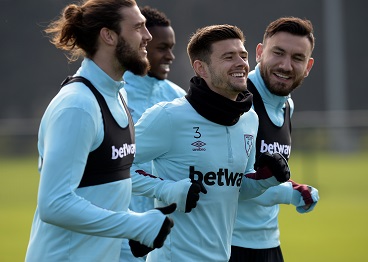 "We're going to need to be at our very best. They've got some great players and I think, because I've been there, that they work so hard behind the scenes and are a hard-working team.
"They've not really got the results they deserve in the first part of the season, in my honest opinion. We played really well in stages, but never got the results. They've managed to get those results over the last couple of months, especially at home they've been very good.
"They're all good lads and Marco Silva and the staff they brought in are good people, but from an individual point of view, I want West Ham to win!
"I see how hard my teammates and the backroom staff work here every day and West Ham is my team now, so I want to see West Ham win. It will be good to play against them and I've got a lot of friends there, but it's football and business at the end of the day, and I'm sure they'll be thinking exactly the same thing.
"They'll be scrapping for every point they possibly can, as will we as want to get further up the table, so it should be a good game."