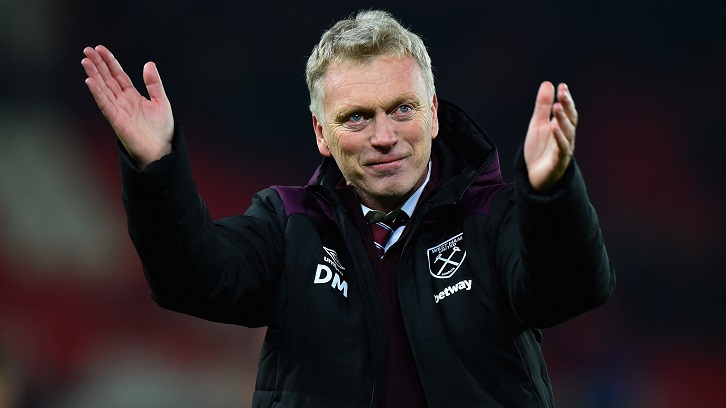 David Moyes was talking Marko and Mark when he spoke to the Monday newspaper reporters after Saturday's 3-0 Premier League victory at Stoke City.
The manager was asked repeatedly about his relationship with Marko Arnautovic and how he is getting the best out of the Austrian.
Moyes was also asked about his opposite number Mark Hughes, who was the subject of negative chanting from some section of the home support at the bet365 Stadium.
The Scot also talked about his vision for the January transfer window. Here is what he had to say…
Marko needs to keep doing what he's doing
When I came in, I think they said they were a bit disappointed with Marko, so we simply said 'You better run around, because if you don't, we won't play you'.
He's said 'OK, I'll do that' and as you well know, he's a good technician, he's got ability and if we can marry that with his work-rate, then hopefully we'll have a good player.
We did speak to Marko ahead of the Stoke game. I said to him 'Make sure you don't get wound up today. It's not going to be for you, so don't get carried away with it and don't get involved'.
I think he played like that a little bit at times in the first half and if he'd played a bit more with his head he'd have got a couple of goals.
I needed him to show even more toughness and he did that in the second half and he got the goal.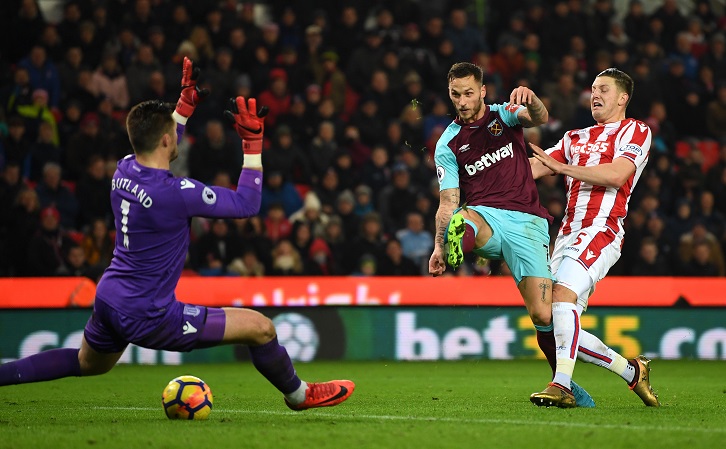 He's not injured. He's been complaining a bit about his calf and that's seen him come off in a couple of games and we had to do it again on Saturday.
If we get Marko in form, with his goals and his ability, then I think he's got something about him and the West Ham fans like that type of character, but he has to be a team player.
They've taken to the left winger Arthur Masuaku because he's got bits in him which are a little bit special in an individual as well and the same goes for him.
I'm interested in the team and if they're going to be individual players they're probably not going to be for me. I want to build a team. I don't want a team of individuals. They're all in it together.
I've been in the same position as Mark Hughes
Stoke City were in the game for the whole way. Obviously, goals change the way it goes and they were trying everything they could to score at our end and we were doing everything we could to keep the ball out.
The way the results go, sometimes football can be cruel to you and I'm sure Mark Hughes will think they didn't deserve it and that's it.
I've been there before myself and I know what it is. Mark is a really good manager and if you look at the level and time he's been in jobs, to do that is a big achievement.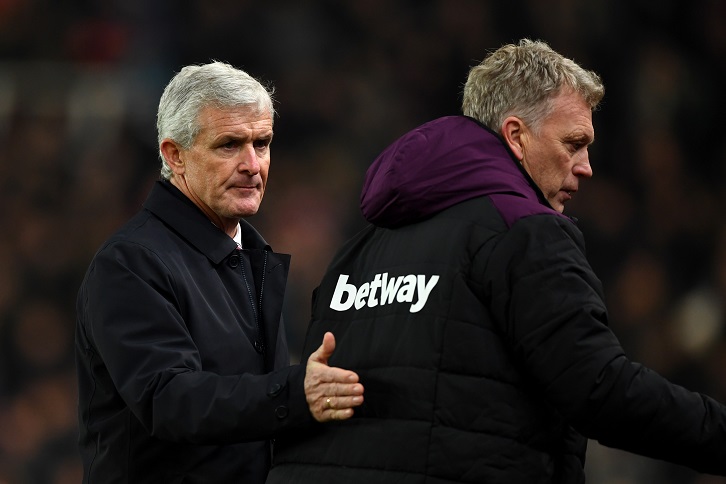 We still need January reinforcements
Our results this past week have not made me think about needing less in January, but I'm more worried about the squad.
I've said right at the start when I went in that we've got a bit of a mish-mash of a squad. I think we've got four people who can play on the left and about four centre forwards but we've got [a lack of] midfield players, so I just feel we could do with a bit of a reshuffle and get a couple of people in the right positions and change things around a little bit.
Ultimately, if they keep the results going, it shows that they're OK, but I think we're going to need more before the end of January.