Born: 7 November 1914
Died: 12 July 1992
West Ham Manager: 1950-1961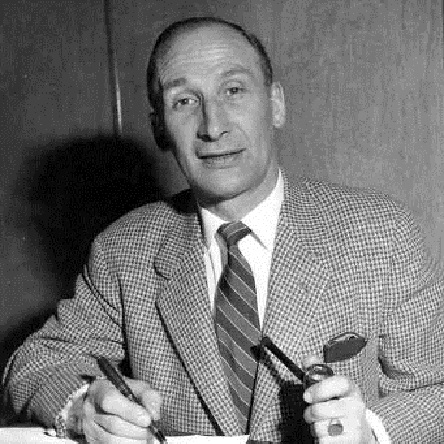 Ted Fenton became West Ham United's third manager in the summer of 1950.

A wing-half for the Hammers between 1932 and 1946, Fenton had previously enjoyed a prolific schoolboy career with West Ham and England.

Fenton played regularly in the Second Division in the seasons leading up to the outbreak of the Second World War, when he joined the Army and served as a physical training instructor in North Africa and Burma.

In all, Fenton had played 179 senior competitive matches and 204 War-time fixtures for the Hammers – the last of which came at Arsenal in May 1946.
On hanging up his boots, Fenton left the Boleyn Ground to become player/manager at Colchester United in 1946, before returning to assist Charlie Paynter two years later.

In the summer of 1950, Fenton was appointed manager and set about building what has since become known the world over as 'The Academy of Football' – the scouting and development of outstanding players.

Working with his captain Malcolm Allison, Fenton instilled new tactics and philosophies on and off the pitch, resulting in an attractive 'West Ham Way' of both living and playing the game of football.

Continental ideas were introduced, with new training methods taking inspiration from other clubs and the famous Hungarian national team of the period.

Under Fenton's watch, the Club unearthed and produced some of its finest-ever players, most notably future England stars Bobby Moore and Geoff Hurst. Seven of the side who won the FA Cup in 1964 had either been developed or signed by Fenton.

West Ham won the Division Two title in 1957/58, returning to the top flight after a 26-year absence, before achieving an outstanding sixth-place finish in Division One the following season.

Fenton was sacked in March 1961 after taking charge of 468 first-team matches over eleven years, winning 183, losing 173 and drawing 102.

The long-time Hammer took charge at Southend United, where he spent four seasons before departing in 1965.

In retirement, Fenton opened a popular sports shot in Brentwood, Essex, which is still trading today.

He passed away in July 1992, shortly after being seriously injured in a car accident in Leicestershire. 
Honours Football League Division Two (1957/58)
Appointed 1 August 1950
Departed 31 March 1961
Games Managed 484
Games Won 193
Games Drawn 107
Games Lost 184
Win Percentage 39.88%