Born: 27 July 1879
Died: 1 December 1970
West Ham Manager: 1932-1950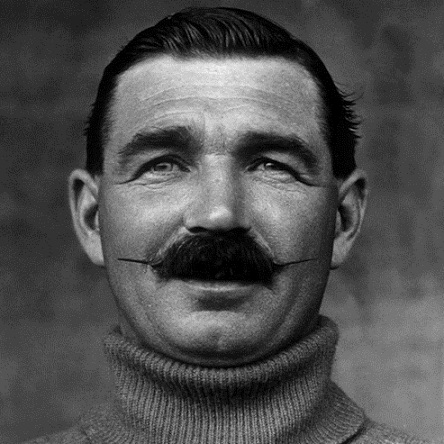 Charlie Paynter became West Ham United's second full-time manager when he replaced Syd King in November 1932.

Born in Swindon in the West Country, Paynter moved with his family to Plaistow as a child.

A keen player in his youth, Paynter played for local team Victoria Swifts, while also developing an interest in physiotherapy.

As a teenager, he first became involved with West Ham as unpaid help from 1897, before joining as a player for the 1900/01 season. However, he did not make a first-team appearance and was forced to retire after suffering a knee injury in a match against Woolwich Arsenal.

The Hammers appointed him to the role of reserve-team trainer in 1902, when he was still in his early twenties.

Paynter was then promoted to first-team trainer when Syd King, the previous holder of the position, was appointed as the first team manager. When King was sacked in 1933 Paynter was chosen as his replacement. He remained the manager of West Ham United until 1950.

A talented trainer, Paynter was also handed the role of coaching the England team for the first international match played at Wembley – a 1-1 draw with Scotland in April 1924.

West Ham had been relegated in 1932, and it was the new manager's role to set about rebuilding the side. Prior to the Second World War, it appeared the Club was on course to gain promotion back to the top flight, but the onset of the conflict caused the side to break up.

The Second World War may have caused the Football League and FA Cup to be cancelled, but Paynter still managed to lead the Irons to their first-ever victory at Wembley – a 1-0 Football League War Cup final win over Blackburn Rovers in June 1940.

The next decade saw Paynter, then in his sixties, continue to manage the Club he had served for half-a-century, before he handed over the reins to his hand-picked successor, Ted Fenton, in 1950.

A Testimonial match was held in Paynter's honour against Arsenal at the Boleyn Ground on 18 September 1950 – the first such match to be hosted by the Club. A large number of West Ham greats were among the crowd of 18,000 who turned out to honour the former manager and see the Hammers triumph 3-1, earning Paynter a £2,000 windfall.

Forty-four years earlier, in November 1906, a benefit game had been held following Paynter's retirement due to injury, earning him £40.

Charlie Paynter passed away in December 1970 at the grand old age of 91.
Appointed 1 November 1932
Departed 1 August 1950
Games Managed 480
Games Won 198
Games Drawn 116
Games Lost 166
Win Percentage 41.25%