West Ham United 3 Millwall 0
Bridgeman 2, Flynn
Southern League First Division, Thursday 1 September 1904
West Ham United: Matthew Kingsley, Herbert 'Tommy' Bamlett, Dave Gardner, Tommy Allison, Frank Piercy, John Russell, William McCartney, Jack Fletcher, Billy Bridgeman, Charles Simmons, Jack Flynn

When Thames Ironworks FC was founded by company chairman Arnold Hills and foreman and local league referee Dave Taylor in 1895, the new club began life at Hermit Road in Canning Town.

Hermit Road had been home to Old Castle Swifts, the first professional football club in Essex, which had formed in 1892 but was dissolved due to financial issues just three years later.

Thames Ironworks played their first-ever fixture at Hermit Road on 7 September 1895, but the club was evicted and moved to Browning Road in East Ham less than 18 months later.

Labelled a 'wilderness' by future player and manager Syd King, Browning Road was vacated at the end of the 1896/97 season, when Hills purchased the Memorial Grounds in Plaistow for £20,000.

With a capacity of 100,000, the Memorial Grounds housed a football pitch, a cycle track, a cinder running track, tennis courts and one of the largest outdoor swimming pools in England, while Hills even secured the construction of a dedicated railway station at Manor Road – now West Ham.

Thames Irownworks remained at the Memorial Grounds for three years before the Club was wound-up in 1900 and replaced by West Ham United FC.

The new Club remained at the Memorial Grounds until 1904, but its new professional status did not sit well with founder Hills, whose ethos was based on amateurism and temperance.

With relations between West Ham United and Hills increasingly strained, the new Club vacated the Memorial Grounds at the end of the 1903/04 season.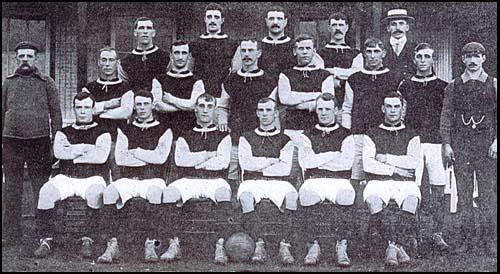 The directors signed a lease for the Boleyn Ground, situated on the site of a catholic school surrounded by shops and residential streets, and started a 'million penny' collection scheme to fund its development.

The site was also home to the Boleyn Castle – Green Street House – a Tudor building once rumoured to have inhabited by Henry VIII's second wife Anne Boleyn.

The previous tenants, Boleyn Castle Football Club, were amalgamated into West Ham, with Boleyn Castle's best players joining the Hammers' reserve team. West Ham moved in officially on 1 May 1904.

Despite the increased costs of running 'The Castle', as the stadium was known before adopting its modern guise of the Boleyn Ground, the larger crowds and gate receipts – up from £2,900 to £4,300 in the first season alone – meant the Club turned a profit for each of its first ten seasons at its new home.

West Ham kicked-off life in their new home against another club with origins entrenched in London's East End dockyards, Millwall.

Formed as Millwall Rovers by the workers of J.T. Morton's canning and preserve factory on the Isle of Dogs in 1885, the Lions had moved south of the River Thames to North Greenwich in 1901.

Millwall Athletic, as they were named at the turn of the century, had done the Southern League double over West Ham in 1903/04, scoring a 4-2 home win and 1-0 victory at the Memorial Grounds.

The Lions had won seven of the ten league meetings between the two, including a 4-2 victory in North Greenwich on the opening day of the previous Southern League campaign, and also knocked the Hammers out of the FA Cup in December 1899.

When the fixture list for 1904/05 was published, West Ham were drawn to host the Lions at their new home on 1 September 1904. It was time for King and his players to turn the tables.
Favoured by the weather turning fine after heavy rains of the morning, West Ham United began their season most auspiciously yesterday evening; when they beat Millwall by 3 goals to 0 on their new enclosure at Upton Park
Daily Mirror
Sporting a smart claret and blue shirt, white shorts and claret socks, West Ham strode out in front of a 10,000-strong crowd to tackle their neighbours.

The expectant supporters saw a new look West Ham team take to the field, with England international goalkeeper Matthew Kingsley, right full-back 'Tommy' Bamlett (both Newcastle United), left full-back Dave Gardner (Grimsby Town), centre-backs Frank Piercy (Middlesbrough) and John Russell (Everton), right winger William McCartney (Manchester United), inside right Jack Fletcher (Reading), centre forward Charles Simmons (West Bromwich Albion) and left winger Jack Flynn (Reading) all making their debuts.

Youngster Billy Bridgeman was also handed a start, and rewarded King's faith by scoring twice as West Ham recorded a comfortable 3-0 victory.

The new-look Hammers gelled immediately, moving the ball around efficiently on a playing surface left wet and slick by heavy early morning rain.

The skies cleared, both figuratively and literally, as West Ham scored just their third ever victory over their local rivals.

A match report printed in the Daily Mirror newspaper heaped praise on the Hammers' performance as they began the new Southern League season in perfect fashion.

"Favoured by the weather turning fine after heavy rains of the morning, West Ham United began their season most auspiciously yesterday evening; when they beat Millwall by 3 goals to 0 on their new enclosure at Upton Park."

Match-winner Bridgeman had been born in Bromley-by -Bow in December 1882 and began his career at local club Adam and Eve FC before joining West Ham in 1903.

The diminutive forward is credited by some sources as having scored all three of the Hammers' goals in their win over Millwall, but official sources have the third goal credited to Flynn.

He would end the 1904/05 season having scored eleven goals in 27 Southern League appearances.
In 1906, Bridgeman joined Chelsea, who he helped gain promotion to Football League Division One in 1912. He ended his career with Southend United.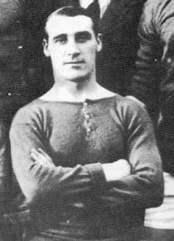 West Ham supporters quickly took to their new home at the Boleyn Ground, despite the fact that their team's results were mixed during that opening 1904/05 season.

A crowd of 14,000 turned out for the second home game, a 3-1 defeat by Queens Park Rangers, while 16,000 were present for a goalless draw with Tottenham Hotspur in the third.

While attendances would not remain at that level for the remainder of the campaign, the seeds had been sown - while it was not yet universally known by that name, the Boleyn Ground was undoubtedly West Ham's new home.

The Hammers won nine of their 17 league matches at the stadium, losing just five, as they finished eleventh of 18 teams in the Southern League First Division.

Aside from the season-opening win over Millwall, highlights included a 4-0 defeat of Wellingborough Town in October 1904, a 6-2 victory over Luton Town in January 1905 and a 5-1 thrashing of Northampton Town in April of the same year.