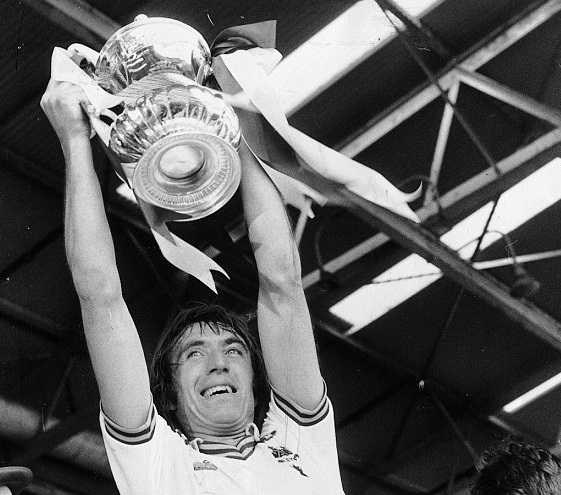 When West Ham United kicked-off the 1980s, they sat eighth in Division Two and a return to the highest echelons of English football appeared a long way off.

John Lyall's side had been relegated in 1978 and, following a fifth-place finish in 1978/79, were no closer to gaining promotion back to Division One.

The opening months of the new decade were not without excitement, however, as the Hammers launched a bid to win the FA Cup for a third time. West Bromwich Albion, Leyton Orient, Swansea City, Aston Villa and Everton – three of them top-flight clubs – were swept aside to set up a final meeting with high-flying Arsenal.

The Gunners were considered hot favourites on a warm and sunny afternoon at Wembley on 10 May 1980, but West Ham rose to the big occasion and lifted the trophy courtesy of Trevor Brooking's first-half header.

After losing out 1-0 to Liverpool in the Charity Shield, West Ham set about tearing the Second Division apart in 1980/81, losing just four of their 42 league matches to win the title by a staggering 13 points – and this in a day when clubs received just two points for a win!

With David Cross and Paul Goddard combining to score 56 goals, and young Scottish full-back Ray Stewart bagging nine from the penalty spot, Lyall's men also reached the League Cup final. There, they were handed a re-match with the all-conquering Reds, who could only edge out their lower-division opponents after a replay.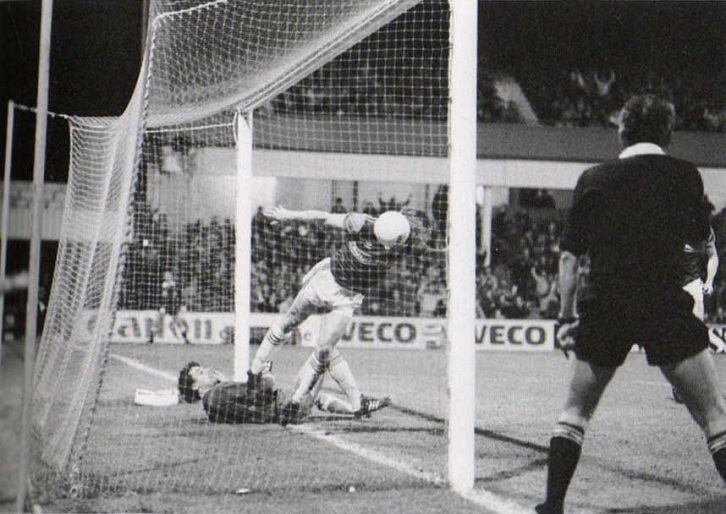 Back in the big time, West Ham consolidated their position with three consecutive top-half finishes. A 16th-place finish in 1984/85, despite 17 goals from young home-grown striker Tony Cottee, gave little sign of what was to follow during one of the most memorable seasons in the Club's history.

Responding to the previous season's disappointment Lyall brought in two new players – winger Mark Ward from Oldham Athletic and Scottish attacking midfielder Frank McAvennie from St Mirren.

When Goddard broke a leg on the opening day of the 1985/86 campaign at Birmingham City, McAvennie was pushed into attack alongside Cottee. The pair hit it off and scored 46 league goals between them to push West Ham to the brink of their maiden title.

An FA Cup run that featured seven ties, including three replays, and inclement winter weather left the Hammers with no league games between 2 February and 15 March 1986 and a fixture backlog in the final weeks of the season.

Between 19 April and 5 May, West Ham played their final seven Division One fixtures, winning six of them, but Liverpool had already clinched the title when they lost 3-1 at Everton to fall to a third – still a record-high finish by three places.
The pair hit it off and scored 46 league goals between them to push West Ham to the brink of their maiden title
With a side comprising Cottee, McAvennie, Ward, Stewart, goalkeeper Phil Parks, full-backs centre-halves Tony Gale and Alvin Martin, midfielders Alan Devonshire, Alan Dickens, Neil Orr, Geoff Pike and George Parris, the 'Boys of '86' remain revered as one of the finest sides West Ham have ever produced.

Unfortunately, circumstances conspired against the Hammers, who were unable to compete in European competition the next season due to the ban on English clubs following the Heysel Stadium tragedy.

West Ham finished 15th, 16th and then a disastrous 19th in each of the next three seasons, sliding into Division Two at the end of the 1988/89 season.

That relegation spelled the end of Lyall's 15-year reign. He was replaced by former Swindon Town boss Lou Macari – the first man to take on the role who had not been appointed from within the Club.