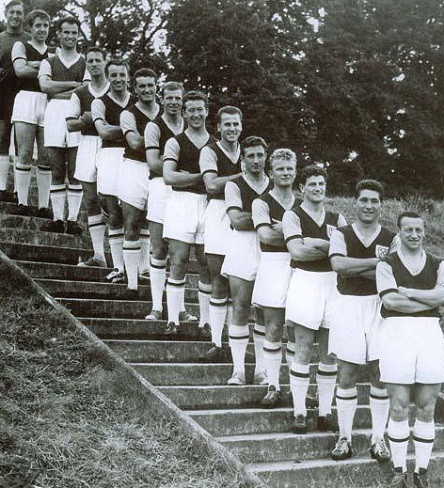 For West Ham United, the 1950s was the decade when the world-famous 'Academy of Football' truly came into being.

The process of identifying promising young players and developing them into 'not only good footballers, but good men' began under the management of Ted Fenton.

A wing-half who played for the Club between 1932 and 1946, Fenton became assistant to Charlie Paynter in 1948 before taking charge himself two years later.

Born and raised in Forest Gate, Fenton joined West Ham as a schoolboy before making his first-team debut at 17 in 1932. He went on to make 383 appearances, including War-time matches, scoring 63 goals.

Having come through the system himself, Fenton saw the benefit of breeding his own players, both on the pitch and financially, and set putting together a team of home-grown youngsters.

The 1950s saw the likes of Bobby Moore, Geoff Hurst, Ken Brown, Malcolm Musgrove, Ronnie Boyce and Martin Peters recruited by Fenton and his staff, with many playing a central role to West Ham's outstanding success during the following decade.

The home-produced talent was supplemented by the scouting and signing of able young players from elsewhere, including Irishmen Noel Cantwell, Tommy Moroney and Frank O'Farrell, Scotsmen John Dick and Jimmy Andrews, Kent-born Malcolm Allison, and north Essex-born pair Vic Keeble and John Bond.

The players embraced Fenton's idea that they should spend time together off the pitch, discussing their footballing philosophies, tactics and adopting nutritional diets to improve their level of performance.
Fenton also introduced continental ideas taken from, among others, the outstanding Hungary team of the 1950s, revamping training methods and encouraging his players to study coaching method themselves, often during afternoon sessions at Café Cassettari on the nearby Barking Road.

These innovative concepts combined to produce a new approach that came to be known as 'The West Ham Way'.

Before the players could embark on their trophy hunt, however, West Ham had to achieve the small matter of promotion from Division Two.

After achieving two eighth-place finishes in 1955 and 1957, the Hammers launched a concerted bid to return to the top flight during the second half of the 1957/58 campaign.
---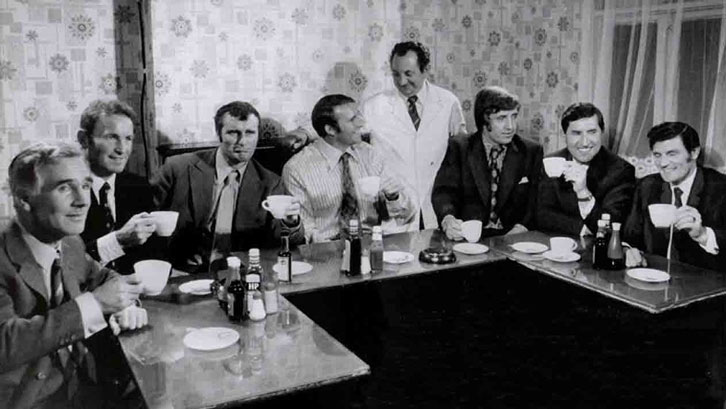 Much has been written about the period that saw West Ham United end 36 years in the second-tier and re-establish themselves as a First Division club.
A number of influential figures are credited with helping the Hammers reclaim their seat at English football's top table – manager Ted Fenton and defender Malcolm Allison chief among them.
As the man in charge of team affairs, it was Fenton who set about forming the squad, with a philosophy based on scouting, recruiting and developing the best young players from the local area – a method that saw West Ham become known as 'The Academy of Football'.
But while Fenton was the man who oversaw this recruitment and team selection, in combination with chief scout Wally St. Pier, it was defender Malcolm Allison who is often held up as the man who helped turn those promising youngsters into first-team stars of the future.
Signed himself by Fenton from Charlton Athletic in 1951, Allison was a centre-back who would form the backbone of the West Ham team for the next six seasons, making more than 250 appearances. He was also an eager student of the game and, after being appointed captain, took a strong interest in preparing the team, both technically and tactically.
A leader and larger-than-life character, Allison was popular with his teammates, who respected his innovative approach and the style of football he wanted the team to play.
Famously, he would lead long discussions at Cassettari's Café on Barking Road (pictured, above), just a short distance from the Boleyn Ground, where the players would sit and talk about formations, playing styles and swap tactical ideas.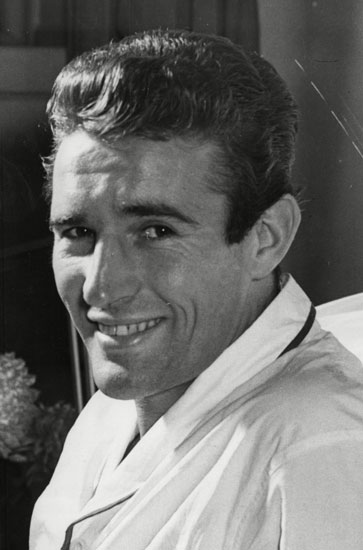 As captain, Allison also had an influence on Fenton's team selection, and the side which ran out onto the pitch had invariably been selected following a discussion between manager and skipper.
It was a time of change, both in society and in football, with the country recovering from the ravages and restrictions of the Second World War, and players seeking greater rights and recompense for their talents.
A maximum wage for players was in place, and this increased for times in the 1950s, from £14 per week in 1951 to £20 in 1958. Further demands continued to be made and the players threatened to strike in January 1961, with the result being the abolition of the maximum wage.
Sadly, by then Allison's playing career with West Ham had ended. He fell ill after a Second Division fixture with Sheffield United in September 1957 and was diagnosed with tuberculosis – a bacterial infection of the lungs – and underwent surgery to have one of his lungs removed.
Unfortunately, Allison's illness ruled him out of the Hammers' title-winning season, but his influence around the club was still keenly felt.
Incidentally, the captain's absence saw one of the young players he was coaching make his first-team debut in a 3-2 First Division win over Manchester United in September 1958 – a 17-year-old half-back named Bobby Moore.
Allison himself attempted a comeback, but ultimately his illness meant he could not handle the demands of First Division football. A once promising career was at an end and he departed the Boleyn Ground in 1958, and left football for a period before returning and embarking on an ultimately hugely successful managerial career that spanned three decades and included winning all three domestic trophies and the European Cup Winners' Cup with Manchester City and the Portuguese double with Benfica.
Back to east London and Fenton's reign as manager was coming to an end, despite his team achieving a sixth-place finish in the First Division in their first season back, 1958/59.
The following campaign, 1959/60, proved to be a disappointing follow-up as the Irons ended the season in 14th, just four points ahead of Leeds United, who were relegated.
The next season, 1960/61, proved similarly mediocre and, following a 4-0 defeat at Preston North End on 11 March 1961, the Club released a statement that Fenton had been 'working under quite a strain and it was agreed that he should go on sick leave'.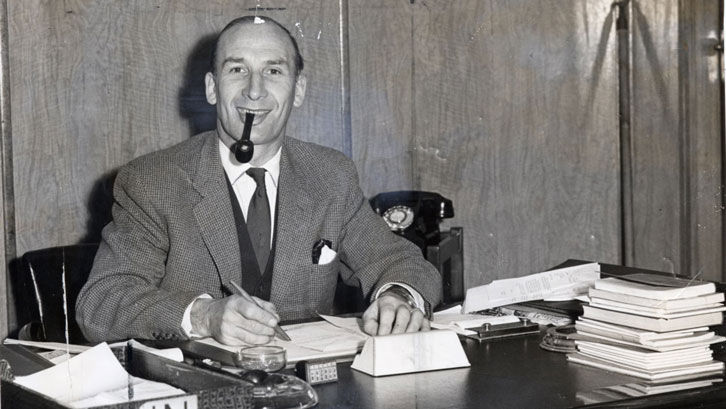 Ted Fenton's long association with West Ham was over, but his legacy would live on, with seven of the players who would go on to lift the FA Cup in 1964 having either been signed or recruited during his eleven years as manager.
The Board of Directors needed to find a new man to lead the team and they found him just a few miles away at Highbury.
Ron Greenwood had enjoyed a distinguished playing career with Brentford, Chelsea and Fulham before coaching Eastbourne United, Oxford University and the England Under-23 side.
In 1957, he joined Arsenal, helping the Gunners finish third in the First Division in 1958/59.
Recommended to him by England manager and the FA's head of coaching Walter Winterbottom, Chairman Reg Pratt felt the 39-year-old Greenwood was the manager who would take the Hammers forward – and over the course of the next decade he would be proved unequivocally right...