West Ham United would like to advise supporters of immediate changes to COVID-19 regulations when attending matches at London Stadium, following the Government's implementation of Plan B in the United Kingdom. 
All ticket holders over the age of 18 will need to complete an online questionnaire, which will be sent by email, and be ready to show their vaccination status or proof of a negative lateral flow test on the day of the match in order to gain access to London Stadium.
Supporters aged 18 and over should continue to be prepared to show a valid form of NHS COVID-19 certification ahead of entering the stadium on a matchday - a Premier League requirement that has been in place since the start of the 2021/22 when full crowds returned to matches. Download and register with the NHS App to generate an NHS COVID Pass. 
If you are not fully vaccinated, you will need to provide proof of a negative lateral flow test, which must be conducted within the 48 hours before kick-off. This can be shown in the form of either an email or a text message from the NHS.
A full list of acceptable evidence can be found below. The Club recognises that some supporters might display international forms of COVID-19 documentation which will also be accepted.
You can view a full list of the Premier League's matchday protocols here. 
COVID status evidence
COVID Pass via the NHS App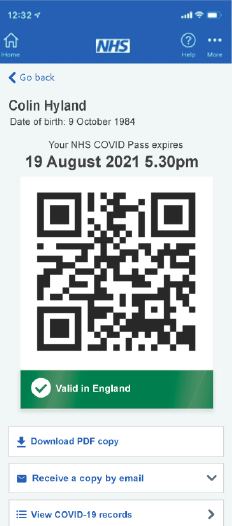 Ensure the date, time and expiry date are valid.
Steps to generate the pass
1. Log in to the NHS App
2. On the homepage select Get Your NHS COVID Pass
3. Follow the prompts on screen and choose Domestic COVID Pass
4. Your COVID Pass has now been created and is displayed on screen. You can access it in the NHS App, add to Apple Wallet, download as PDF or request via email.
If the App is not already installed
1. Download the NHS App
Link for Apple
Link for Android
2. Create an account on NHS App
- Please note verification is not immediate and we recommend doing this well in advance of needing to obtain a NHS COVID pass.
COVID Pass via Apple/Android Wallet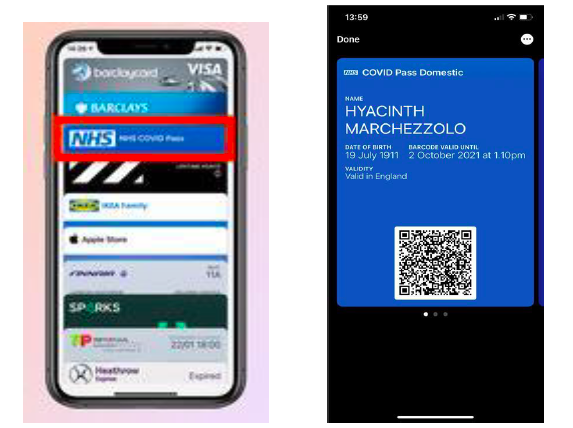 PDF Version of the NHS COVID Pass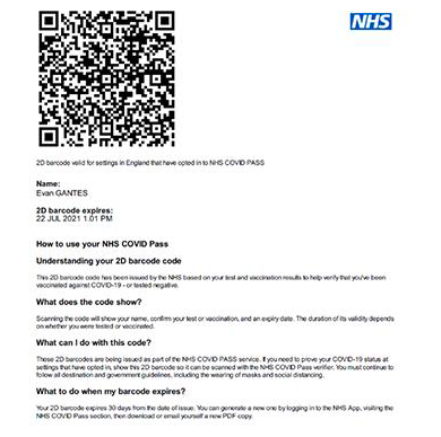 COVID Pass latter for people who are double vaccinated
1. NHS England branding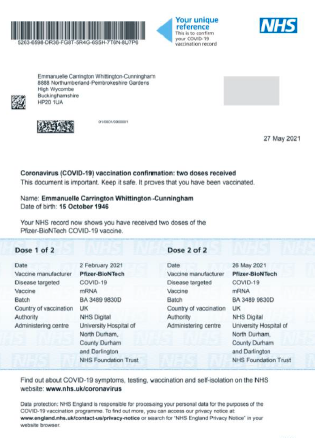 2. Four Nation branding

3. NHS Scotland branding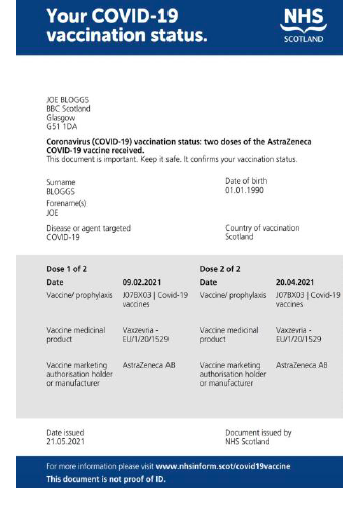 EU Digital COVID Certificate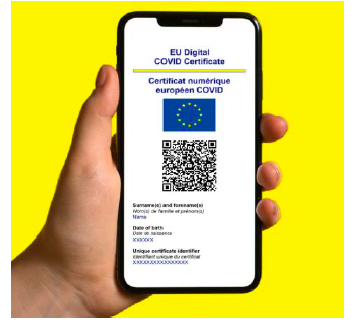 Negative COVID test result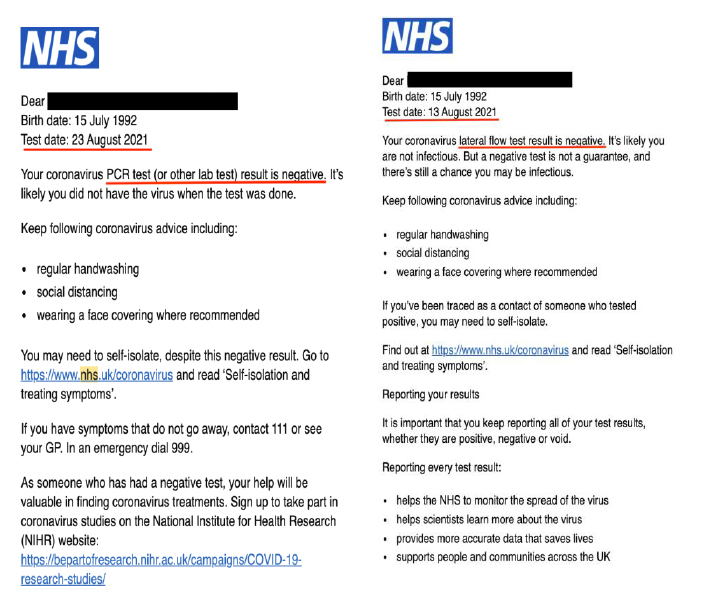 Negative COVID test result text message
A negative LFT/PCR Test Result SMS Message.
Please check the date of the test as this should be within the last 48 hours