Interviews
Zabaleta: We must train and play at maximum intensity to beat Burnley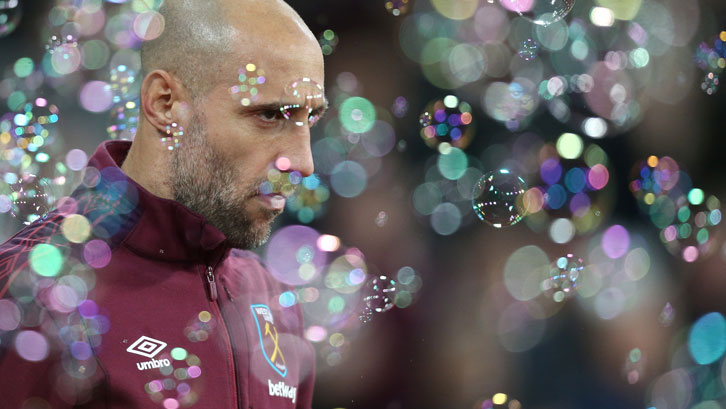 Pablo Zabaleta says West Ham United need to train and play with maximum intensity if they want to beat Burnley at London Stadium on Saturday.
The Clarets arrive in east London sitting seventh in the Premier League table, having hit the 40-point mark by beating Everton at Turf Moor last weekend, and with a reputation for being one of the top-flight's most disciplined and organised teams.
Burnley are ranked in the Premier League's top three in clearances made, shots blocked and fouls conceded, and only Manchester City and Tottenham Hotspur have conceded fewer than the 26 goals let in by Sean Dyche's side.
The saying goes that 'We play as we train' and that is so important for us, every day of the week

Pablo Zabaleta
Zabaleta is acutely aware that Burnley will be tough to break down, and of the threat their direct attacking style will pose to the West Ham defence, and knows 100 per cent commitment will be the minimum requirement if the hosts are to secure a vital victory.
"The pressure is always there, whether you're playing to win the league or to avoid relegation," said the No5. "You have to deal with it and the best way to take a bit of pressure away is to come into training every day and work hard and prepare physically and mentally to be ready for every game. That is the key.
"The saying goes that 'We play as we train' and that is so important for us, every day of the week, to come to Rush Green, train well, look after ourselves physically and mentally prepare ourselves for games, because we need to win.
"It's definitely a must-win game on Saturday against Burnley, who are a good side. They have already got to 40 points and they will look to win one more game to be 100 per cent safe, so it's not going to be easy, but we need to play well and we have good players who can produce a good performance on Saturday."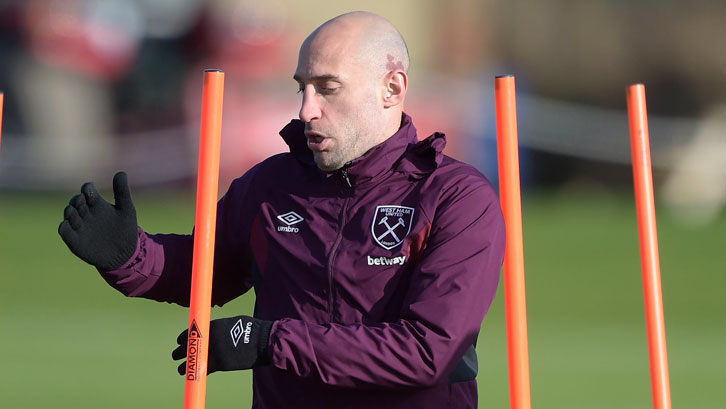 West Ham kick-off against Burnley with 30 points from 29 games and need to win at least three of their remaining nine to secure their Premier League status, and Zabaleta is under no illusions about the situation the Hammers find themselves in.
However, with six of those matches to be played at London Stadium, including three against teams currently in the bottom half of the table, the defender says West Ham's fate remains very much in their own hands.
"We have got nine finals, that is the reality. If you look at the whole season and how it's been so far, there have been so many ups and downs, we have done good things and bad things, there have been many changes and injuries have been a problem for us as well, in key moments and to key players.
"But we find ourselves in a situation where we are not the only team fighting against relegation. We are one of about seven or eight teams, or perhaps even more, with only three to six points between them, which shows how difficult the Premier League is. It is so competitive.
"We are all in a situation where we have to pick up points if we want to be safe as soon as possible and be a Premier League team next year, but the good thing is that it still depends on us. It's not like we're in a situation where we need to rely on other teams' results. Of course, when the bottom three drop points it's good, but at the end of the day we need to win our games to make sure we can be in a better position.
"We have two big home games coming up now with Burnley and Southampton and we need to win against those teams."