Your West Ham
About the SAB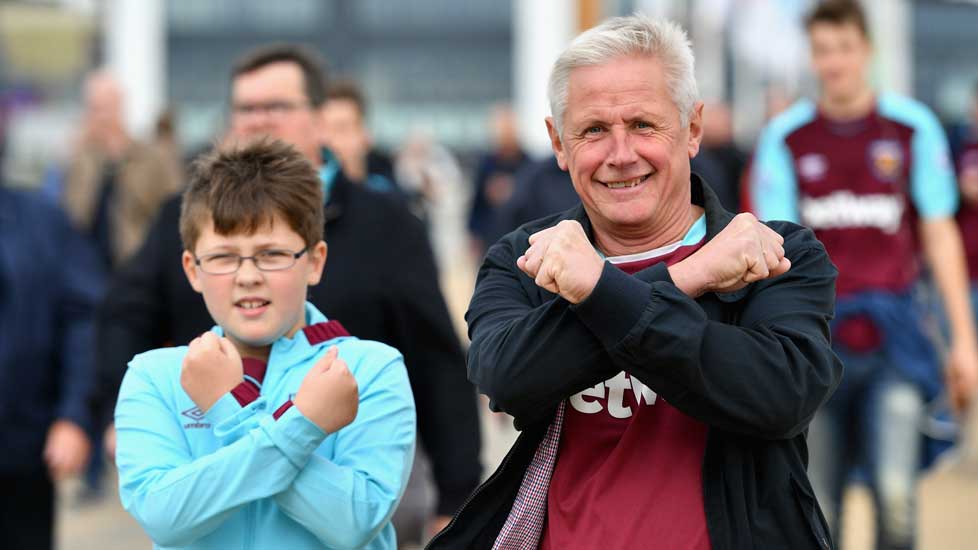 Established in May 2011, the Supporter Advisory Board (SAB) was set up by the Club as a constructive forum for supporters to discuss and put forward the key subject matters that are closest to our fanbase with the West Ham United Board.
Aims and objectives:
To provide the broadest representation possible of the West Ham United fanbase, representing key groups within the fanbase rather than individuals.
To have a base that ensures the best possible representation of our supporters from both geo / demographic perspectives.
To create a constructive forum for supporters to discuss and put forward key subject matters affecting our fanbase with the West Ham United Board.
To initiate and continue a direct, open and two-way communication between the Club and supporters. 
To allow the Club to provide clarity and context on any key decisions that are made. 
To enable fans to play a key role in improving the supporter experience and shaping the future of West Ham United.
Mission:
Working together to develop and maintain a positive relationship and the best supporter experience for all West Ham United fans.
Who is on the Supporter Advisory Board committee?
The SAB is the primary link between supporters and the Club, with many of its members representing larger fan groups, including accessibility supporters, independent supporter groups and Supporters' Clubs.
Supporter Advisory Board members represent all sections within the ground, as well as a diverse demographic, to enable the West Ham Board and senior Club officials to have the broadest possible insight into the needs of the supporter base.
Ahead of the 2017/18 season, the Club will be encouraging new applicants to represent, share and discuss the views of our supporters in the following areas:
Youth (under 25)
Senior (over 65)
Women
Supporters Clubs UK
Supporters Clubs International
Non-geographical Supporters Clubs
1966 Season Ticket Holders
Season Ticket Holders from each stand
Away match-goers
Families
Club London
How many members are on the SAB?
There is currently a maximum of 25 supporters on the Supporter Advisory Board. The independent panel will be asked to review new applications ahead of each season to ensure that the SAB remains current and the fanbase is as broadly represented as possible.
When was the last SAB meeting?
The last SAB meeting was on Wednesday 15 November 2017 at London Stadium. Minutes can be found here.
When is the next SAB meeting?
The next SAB meeting will be held on Wednesday 28 February 2018 at London Stadium.